Line 178:
Line 178:
 

{{Main Page (4)/Forums}}

 

{{Main Page (4)/Forums}}

 

{{Main Page (4)/Discussions}}

 

{{Main Page (4)/Discussions}}

 
+

<mainpage-endcolumn />

 
+

</option>

 
+

<option>

 
+

<mainpage-leftcolumn-start/>

 
+

{{Main Page (5)/Projectnav}}

 
+

{{Main Page (5)/Enter the Portal}}

 
+

{{Main Page (5)/Miscellaneous}}

 
+

{{Main Page (5)/About}}

 
+

{{Main Page (5)/Official sites}}

 
+

{{Main Page (5)/Recent Releases}}

 
+

{{Main Page (5)/Latest activity}}

 
+

{{Main Page (5)/Contribute}}

 
+

{{Main Page (5)/Featured Article}}

 
+

{{Main Page (5)/Featured User}}

 
+

{{Main Page (5)/External Wikis}}

 
+

{{Main Page (5)/Social Media}}

 
+

{{Main Page (5)/External Communities}}

 
+

{{Main Page (5)/Animanga}}

 
+

<mainpage-endcolumn />

 
+

<mainpage-rightcolumn-start />

 
+

{{Main Page (5)/Facebook}}

 
+

{{Main Page (5)/Twitter}}

 
+

{{Main Page (5)/Instagram}}

 
+

{{Main Page (5)/RSS-Feed}}

 
+

{{Main Page (5)/Chat}}

 
+

{{Main Page (5)/Discord}}

 
+

{{Main Page (5)/Videos}}

 
+

{{Main Page (5)/Images}}

 
+

{{Main Page (5)/Poll}}

 
+

{{Main Page (5)/Blogs}}

 
+

{{Main Page (5)/Forums}}

 
+

{{Main Page (5)/Discussions}}

 

<mainpage-endcolumn />

 

<mainpage-endcolumn />

 

</option>

 

</option>
---
Latest revision as of 22:10, 10 October 2021
Enter the Portal!
---
Tenkai Knights Wiki is an encyclopedia about Spin Master's latest craze to get animated that anyone can edit. This wiki is dedicated to everything which is related to the franchise from economical backgrounds to fandom. As of October 19, 2021 at 06:08 we have gained 45,260 pages with 758 articles, 97,473 edits and 4,938 files since July 11, 2013 with currently 1 active editors and we want your help.
Miscellaneous
---
| | | | |
| --- | --- | --- | --- |
| | | | |
| Help | Special pages | Blogs | Forum |
Latest activity
---
Track the most recent changes to the wiki on this page.
List of abbreviations:
N

This edit created a new page (also see list of new pages)

m

This is a minor edit

b

This edit was performed by a bot

(±123)

The page size changed by this number of bytes
16 October 2021
15 October 2021
12 October 2021
Contribute
---
Tenkai Knights Wiki is a collaborative encyclopedia, who welcomes all users who want to help out and edit here in good faith. We also offer our users huge promotion prospects, which include the rise to bureaucrat powers. However there always have to be rules and other standards such as policies, layouts or voting regulations which should be followed. You find them at the top of this page. If you want to create a new article just go ahead and do it here.
Featured Article
---

Tenkai Knights was the first season of Tenkai Knights. It aired in the United States from August 2013 to December 2014 and featured fifty-one episodes plus one recap episode. As of now it is the only season of Tenkai Knights, which ever hit airwaves as Tenkai Knights Season 2 was never released even though it was planned.
Featured User
---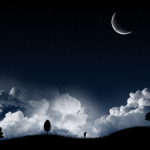 Nightmare9188 was the founder of Tenkai Knights Wiki and has been active on this wiki from 2013 to 2016. He laid the fundament for the wikis run by MoviezWorldwide in many ways. Many of his ideas would also be used by his successors. Due to a severe personal crisis including depression, he mostly resigned from his duties in early 2016. Towards the end of that year he ended his sufferings by committing suicide. His duties were transferred to other members of MoviezWorldwide including Moviejunkie2009.
External Wikis
---
| | | | |
| --- | --- | --- | --- |
| | | | |
| ShoutWiki | Miraheze | Neoseeker | Tenkai Knights Wiki |
Social Media
---
| | | | |
| --- | --- | --- | --- |
| | | | |
| Google+ | YouTube | Facebook | Twitter |
| | | | |
| --- | --- | --- | --- |
| | | | |
| Instagram | YouNow | Pinterest | Tumblr |
| | | | |
| --- | --- | --- | --- |
| | | | |
| Dailymotion | Vimeo | Ustream | Twitch |
| | | | |
| --- | --- | --- | --- |
| | | | |
| Blogger | Wordpress | Myspace | Patreon |
| | | | |
| --- | --- | --- | --- |
| | | | |
| Streamlabs | Mixer | Periscope | Tipeeestream |
| | | | |
| --- | --- | --- | --- |
| | | | |
| Picarto | Mobcrush | DLive | Ko-fi |
External Communities
---
| | | | |
| --- | --- | --- | --- |
| | | | |
| Our Google+ group | Our Facebook group | Our DeviantArt group | Our Reddit group |
| | | | |
| --- | --- | --- | --- |
| | | | |
| Our Discord server | Our Twitch group | Our Steam group | Our external forum |
Discord
---
If you see this, your JavaScript might be disabled or DiscordIntegrator plugin isn't working. If the latter, please contact a wiki administrator.
Videos
---
Blogs
---
News
So unfortunately, Im missing episodes from the jungle arc but the rest can be found here: https://m.facebook.com/saved/?cref=29&ref=bookmarks&app_id=586254444758776
See more >